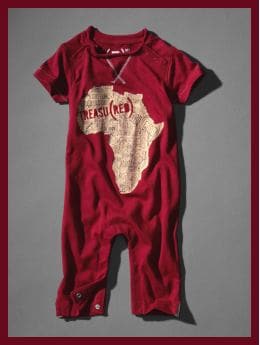 What do you think of (PRODUCT) Red?
This is what Wikipedia has to say about it:
"Product Red, styled as (PRODUCT)RED, is a for-profit brand which is licensed to partner companies such as American Express, Apple Inc., Converse, Motorola, Gap, Emporio Armani and Hallmark. It is an initiative begun by U2's frontman, Bono, and Bobby Shriver of Debt AIDS Trade in Africa (DATA) to raise money for the Global Fund to Fight AIDS, Tuberculosis and Malaria. Bobby Shriver has been announced as the CEO of Product Red, whilst Bono is currently an active public spokesperson for the brand.Each partner company creates a product with the Product Red logo. In return for the opportunity to increase their own revenue through the Product Red products they sell, a percentage of the profit is given to the Global Fund.[1]"

There are criticisms of (PRODUCT) Red, particularly that the companies are making a profit while we consumers are appeasing ourselves by thinking we are making a contribution toward the AIDS pandemic in Africa. Before I wrote this, I took a few minutes (although I wish I could have taken longer) to read a little bit about the (PRODUCT) Red brand.
I found two blog posts that I thought were particularly interesting:
Dec. 1 Marks World AIDS Day; (PRODUCT) RED Hits $50 Million Contribution Milestone
I agree that if we want to make a donation toward providing antiretroviral drugs to people suffering from AIDS in Africa, our money would be put to better use if it were donated directly to a non-profit organization whose mission it is to provide medication. Again, I must mention AHOPE here because the children at AHOPE are always in need of our financial support. You can see my previous post about AHOPE HERE.
If on the other hand, I am looking for a t-shirt for a Christmas gift or shopping for a baby gift, I might just choose to buy a (PRODUCT) Red item from the Gap. Last week a friend sent me a link to some (PRODUCT) Red sale items and I got two gifts for my little guys.
I bought the cute little one-piece outfit at the top of my post for W. I also bought this t-shirt for E.: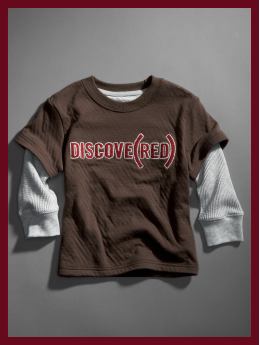 Maybe I've been taken in by the hype, but I happen to think the shirt and the one-piece baby outfit with Africa on it are very cute. Fifty percent of the profits from Gap Red products go to the Global Fund to Fight AIDS, Tuberculosis, and Malaria. I think that is reasonably impressive. When I see somebody wearing a (PRODUCT) Red shirt, I do think of AIDS and Africa and the people we've come to love from Ethiopia. I don't ever want to forget what we have learned and what we have seen.
If you want to check out the Gap (PRODUCT) Red items yourself – you can find them HERE. Scroll to the bottom of the page to find the kids and baby items.
~Lisa
This post may contain Amazon Affiliate links. As an Amazon Associate I earn from qualifying purchases.